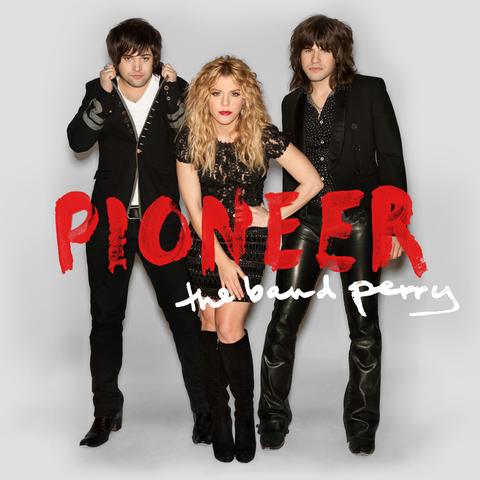 The Band Perry announced today the name of their upcoming album as well as the album cover!  Check out the quick video of their announcement below.
"When we set out to record PIONEER, the three of us drove across the country from Greeneville to Malibu to work with one of our musical superheroes, Rick Rubin," said Reid Perry.  "Our time in the studio with Rick was so incredible because during our early sessions he challenged us to set higher goals as songwriters."
"With that experience came the realization that we needed to take the music back home to Tennessee and have Dann Huff bring the songs to life with his production," adds Neil Perry. "Sometimes where one starts off is not where one ends up, which is a big theme for us on PIONEER."
 "There is still so much to be discovered, so many things to be made. There's still so much good to be done and so many songs to sing. So here we are, two years later – Marching forward. Making noise. We are thankful for the momentum of the week and are thrilled that our release of PIONEER is just around the corner. We can't wait!" says Kimberly Perry.
The first single off the upcoming album, "Better Dig Two," hit #1 this week on the Billboard charts, marking their 3rd chart-topper.