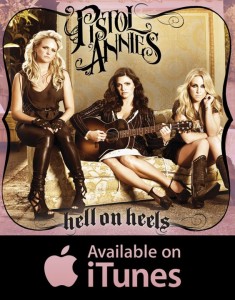 It's a "Girl Power" time with all the new music we have out this week.
This week, there are two new albums available for purchase…
"Hell on Heels" by The Pistol Annies

"Concrete" by Sunny Sweeney
Have you purchased either of these albums yet?  If so, what do you think?
Here are the new singles that are available for Country Radio to play…if you're a fan of any of these artists or like these particular songs, make sure you call, email, tweet, or Facebook your requests to your local station(s)!
"HalleluY'all" by Bomshel
"Baggage Claim" by Miranda Lambert

"Bulletproof" by Steel Magnolia
"Last Night of Spring" by Hali Hicks