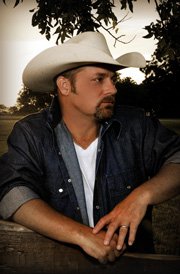 It's been awhile since we've heard anything from Vince Gill or Chris Cagle, but that is about to change!
On August 29th, both artists will be shipping brand new singles to Country Radio…now it's up to radio to give them the spins they deserve and up to the fans to keep requesting the new music so radio knows to keep playing them!
Vince Gill's new single is titled "Threaten Me With Heaven."  Considering Country Radio RARELY supports artists who haven't had a fresh hit in years, and the subject matter may make some stations in larger, non-southern markets shy away, odds of this song being a radio hit are very unlikely.
Chris Cagle's new single, "Got My Country On" has a better chance of being a hit, as he hasn't been missing from the radio scene as long.  It helps that it's a great song, as I've had the opportunity to give it a listen.  In fact, you can get a sample of it too by watching this video he made for his fans below!
So which artist are you rooting for to make a successful comeback?