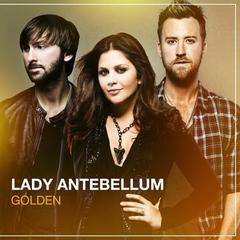 Lady Antebellum's fourth studio album Golden hits stores today.  The set's second single, "Goodbye Town" was co-written by the group in addition to Josh Kear during their 2012 Own The Night World Tour.
"There's just something about this song that I think people can relate to," says Kelley. "It's that time after a breakup when everything about a place reminds you of that person, so all you want to do is just get the hell out of there."
If you haven't managed to pick it up yet, check out the preview below!