Join us this Sunday night at the Round Up in Davie, FL for the first ever SFCM Band Slam!!  This event will feature live music from 5 of the top bands in Florida, as well as a special solo performance by Bryan Keith Buchanan.  The performance schedule is listed below.
7:30-7:50 – Bryan Keith Buchanan (solo acoustic)
8:00-8:25 – Andrew Morris
8:45-9:10 – New N Used
9:30-9:55 – Cecilia Lauren & The Ocoee River Band
10:15-10:40 – Hank Nelson Jr.
11:00-11:25 – Tom Jackson
SFCM will be on hand selling $1 raffle tickets.  Prizes include a football autographed by Dan Marino, a poster autographed by Alan Jackson, various prize packs, and more!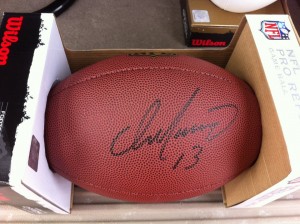 There will be a $5 cover charge at the door, and it will be an all-ages show in a smoke-free environment!  Doors open at 6pm, so come in early for dinner and line dancing before the show starts!
There will also be line dancing breaks between sets, so come out and have some fun with us!