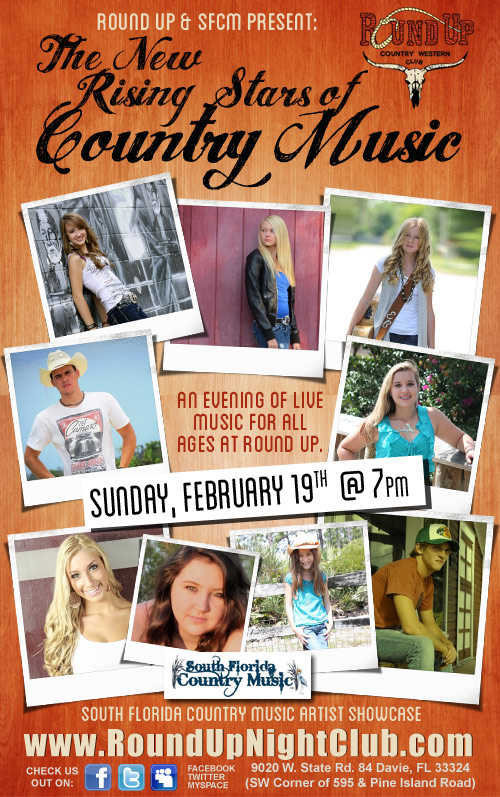 Doors will open at 6pm.  The Wild Roses Dance Team, comprised of World Champion and Olympic Gold Medalist dancers, will be performing a pair of routines at 6:40pm, as well as a routine at 8:10pm and one at 9:25pm.
The Artist performances are scheduled as follows:
7:00pm – Jade Evori Master
7:25pm – Hannah Mahoney
7:50pm – Lauren Elise
8:15pm – Taylor Renee
8:40pm – Jess Taylor
9:05pm – Emily Brooke
9:30pm – Nichole Blake
9:55pm – Ricky Valido
10:20pm – Mark Burke
We will be doing raffles after each performance, with at least 11 drawings throughout the night.  Raffle tickets will be $1 each.  Prizes will be announced in a future post, but here's a hint…you'll have a shot at earning extra entries into our Mega Ticket contest!