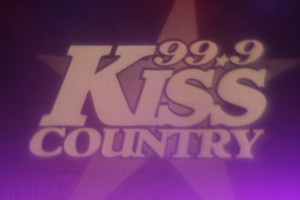 The 2012 99.9 Kiss Country "Stars & Guitars" show featured Easton Corbin, Lauren Alaina, Lee Brice, Thompson Square, and Phil Vassar.  "Stars & Guitars" is a unique, fun show that brings all of the artists on stage together at once, allowing them to take turns playing, telling stories, and joking around.
Lauren Alaina stole the show with her usual goofy personality.  As she was leading into her song "Georgia Peaches," she was making sure everyone was paying attention to her lesson on the lyrics…including Lee Brice, who was NOT paying attention.  She started to march across the stage to scold him, only to trip over her microphone stand, knocking it down, and stumbling across the stage until she got in Lee's face about him not paying attention.  She proceeded to grab his mic and performed the song while standing in front of, and sometimes in the face of, Lee Brice.
Phil Vassar ended the night with a stirring rendition of the Billy Joel classic, "Piano Man."  While the show lasted under two hours, it was well worth the price of admission.  Check out some of the photos from the show below!