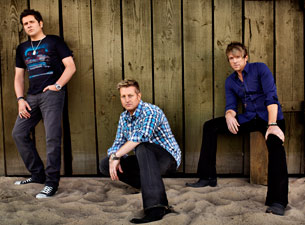 UPDATE:  We're now being told that the parking lot gates will not open until 3:30pm.  The entrance gates will open at 4:00pm.  They're still saying "tailgating is not allowed."  HOWEVER…they've told people that before, and we've gotten there to find that tailgating was still going on.  Our advice?  Prepare to tailgate, but don't be disappointed or upset if you're not allowed to, and have a contingency plan.  Please do not call us, as all of the info we have is here on the website, and we're just the messenger!
After confirming with the venue, there will be NO TAILGATING allowed for Flatts Fest.  We've been informed that the gates to the venue will open at 4pm for you to take advantage of the Flatts Fest Activities inside the concourse areas, and even though the parking lot will open at 2pm, they will be strictly enforcing the NO TAILGATING Policy.
Once you arrive at the South Florida Fairgrounds you will be asked to immediately begin to make your way to the gates of the Amphitheater.  There will be Law Enforcement on site to ensure that this does in fact happen.  If you do have a ticket you will need to proceed to the gates.  If you do not have a ticket you will be asked to either head to the Box Office to purchase a ticket or be asked to leave the property.
I guess they expect you to stand at the gate for 2 hours if you want to get a good parking spot.  We realize that most fans will not be happy with this,  but we're just the messenger.  Please direct any thoughts, suggestions, or complaints (please be civil) to the Cruzan Amphitheater box office.