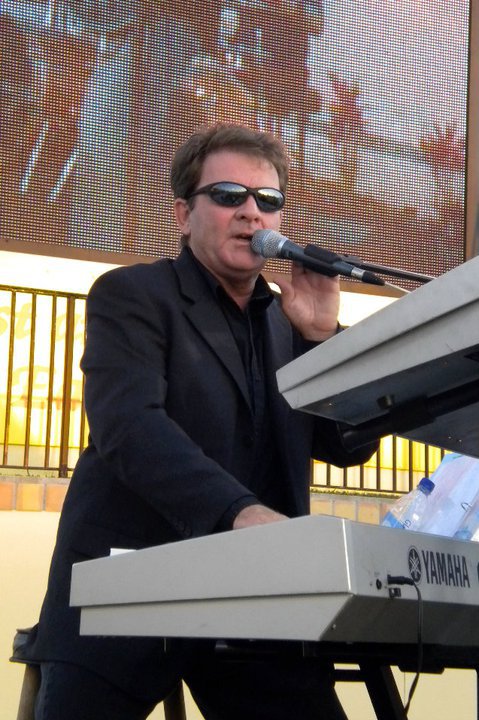 Mike Soper

Mike Soper is a performing artist, voice coach, music producer, songwriter, artist management company and internet radio talk show host from Philadelphia, Pa.
His band Odyssey Road (from West Palm Beach, Florida) is heralded as the best Journey Tribute in the business.  Odyssey Road is a National Touring Act that is setting attendance records at thier concerts.  The band has released a 17 track CD of Journey's greatest hits and is available on I-Tunes, Amazon and many other sites. www.odysseyroadband.com
Mike's verstatiliy is evident as he is a first call for Country Artist Tom Jackson when Tom utilizes a keyboardist for live performances.  Mike opened for Darius Rucker earlier this year with the Tom Jackson Band at the Sunset Cove Amphitheater.
As a management company, Mike is working with a limited number of aspiring, talented artists as a voice coach and music producer for their recordings.  All of his student/artists are in the top 5 on the country charts in the local Reverbnation Charts.
Among Mike's voice students is Nichole Blake.  Mike manages Nichole's career and will be releasing her first single by summers end 2011.  Nichole is a triple-threat who commands the attention of her audience and delivers on every performance.
Taylor Renee and Jade Evori Master have also joined the MikeSoperMusic Management team and have both been wowing crowds everywhere they perform.
In a few short months, Jade has reached more than 8000 views on Youtube for her recordings of the JaneDear Girls' hit "Wildflower" and Martina McBride's "Happy Girl," both produced by Mike Soper and engineered by Paulie Granato.
Taylor is emerging as a songwriter to complement her awesome vocal chops!  Taylor is passionate and her performances show why she is on her way to a great career!
Mike has been writing songs since he was 14 years old.  He has collaborated with a number of writers including Nashville recording artist Tom Jackson.
As a producer, Mike co-produced the chart topping single "I Believe" with the Philly-based pop group Cloning Einstein.
Mike's passion for music and knack for teaching and producing has begun to attract the attention of many, including Actress Joanne Pflug (Mash, Candid Camera, Johnny Carson).
On stage, Mike has performed with many performers from National Music Theater Tours including the iconic Ted Neeley from Jesus Christ Superstar Fame.
In 2011, Mike became the Host of the popular variety internet radio talk show TSZ that aired every Wednesday at Noon on the www.weinetwork.com.
Latest News
Mike will be hitting the road in 2012 to head west for a tour with Odyssey Road!
Schedule
Mike Soper Websites