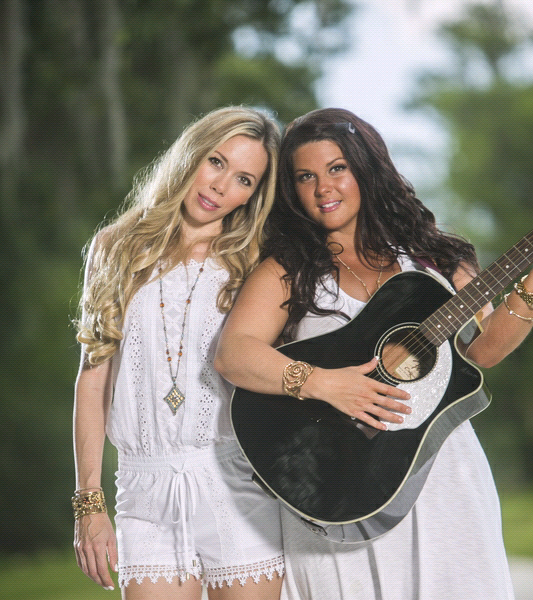 White Acres
When singing has been a part of your life since before you were born it's only natural that music would be a big part of your life once you got here.
The Whitacre sisters, Alisa and Laura, the oldest and youngest of three sisters have been singing together all their lives and can sound so alike at times that it's hard to know who's singing what. That's the incredible thing about "shared genes."
These are strong, intelligent and loving women whose victory over what could sometimes be considered "less than optimal life experiences" touches a common chord in all of us as evidenced in the self-composed music and lyrics on their first 12 song CD release titled She Dreams.
The Signature White Acres sound has been called "Melodic Country."  By blending the best of country, folk and rock music with clever and engaging lyrics supported by rich harmonies they prove that White Acres is not cookie-cutter country but rather the result of influences from The Dixie Chicks to The Rolling Stones with a bit of Miranda Lambert, Wilson Phillips and the Eagles thrown in for some seasoning.
In addition to performing their virtuosic "Acoustic Sets" and original songs at sold out concerts, White Acres likes to entertain by adding the intensity of a full band sound to the delivery of cover songs by chart topping artists like Miranda Lambert, The Dixie Chicks, Carrie Underwood, Sara Evans, Gretchen Wilson, Sugarland, The Band Perry, Lady Antebellum, Little Big Town, Pistol Annies, Rodney Atkins and many others.
White Acres can provide all of the necessary technical equipment to make every event a first class experience. Contact Janice Whitacre at 561-301-0595.
More information can be found at www.whiteacresmusic.com. Like us on Facebook and Twitter. Our press kit may be seen at www.reverbnation.com/whiteacres. Email us at whiteacres137@gmail.com or call 561-301-0595.
Schedule
White Acres Links