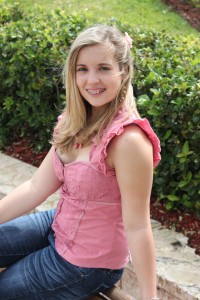 Taylor Renee

Taylor is a 17-year-old Singer/songwriter from Royal Palm Beach, FL with a love of Country Music.  Though Taylor's music genres include Pop, Jazz, Classic Rock and R&B, her real enthusiasm is for Country Music.  Taylor has the passion and determination to make it as a singer in this complex industry, with all the hard work she has already put into her love of music, no one will be able to deny this dynamic young woman.
2011 was a exciting year for Taylor as she wrote and recorded her first original song entitled "Cave" which was produced by Mike Soper of Mike Soper Music.  Taylor has also joined a group called Tunes for Tots who performs throughout South Florida raising money for the Make the Wish foundation, so not only are her dreams starting to come true with music, but she is also making other kids dreams come true as well.  Taylor is also a co-host of a Teen Talk Show called "LOUD" Because we want to be Heard!, which airs on w4cy.com internet radio station every Wednesday at 8:00pm.  The show  is devoted to inspiring teens and making a difference in her community.
Taylor is looking forward to what 2012 has in store for her…she has many projects in the works, which she cannot wait to share with everyone!
Latest News
Taylor is currently looking to start a band to take her career to the next level!
Schedule
Taylor Renee Websites