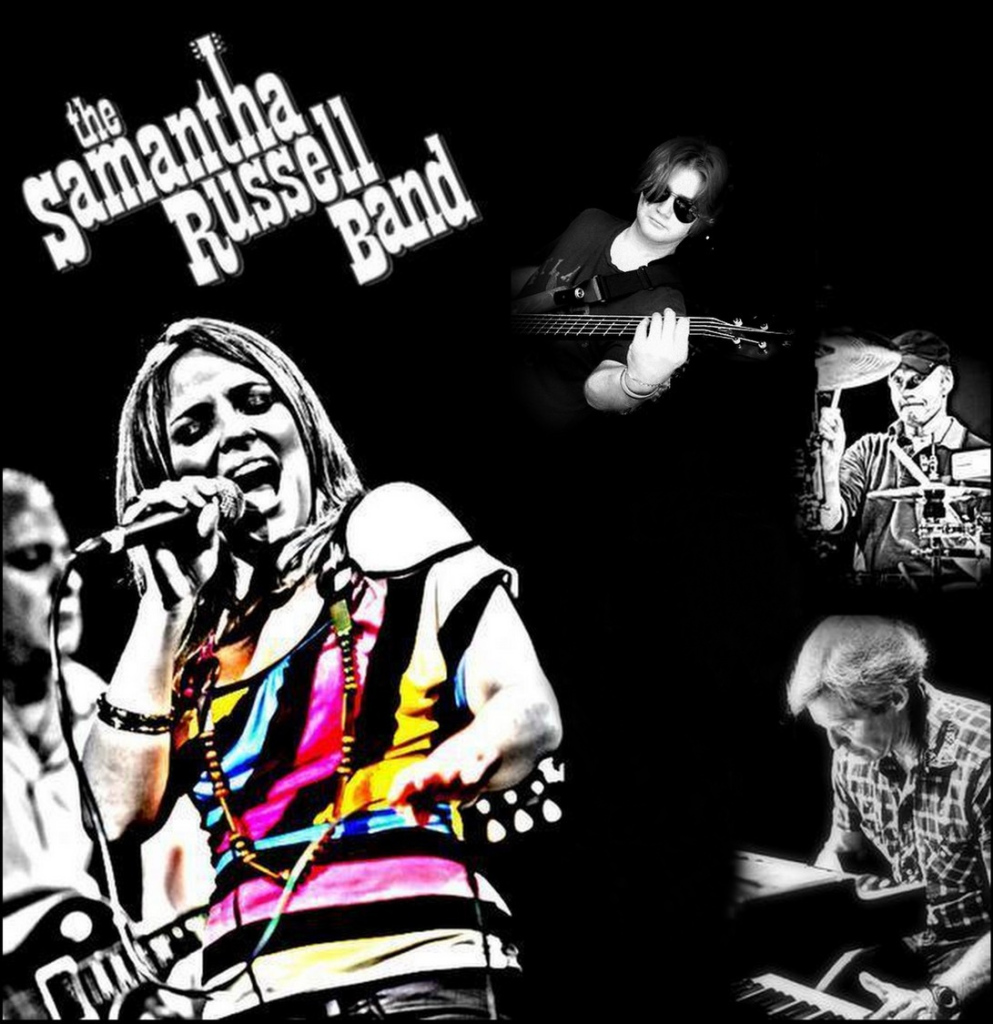 The Samantha Russell Band

The Samantha Russell Band….. Selected as South Florida Country Music's #1 Favorite Local Group in 2011!!!!!
National recording artist Samantha Russell first started singing at the tender age of 5 when she sang "The Sun Will Come Out Tomorrow" and played the part as "Annie" in a school talent show.  She knew then that singing was what she was destined to do.  Samantha continued singing with various local bands in the West Palm Beach area where she gained local recognition.  She then went on to do Sunfest in '98 as well as open for various country acts such as BlackHawk, Sammy Kershaw, Marshall Tucker Band, Daryle Singletary, Perfect Stranger, and Jeff Carson, among others.  In 1999, Samantha signed a record deal with Heat Music, based out of Miami, FL, which was distributed nationwide through Lightyear/WEA.  Her Single "You Should Go" climbed all the way to #37 on the Adult Contemporary Top 40 charts and was released (along with "Kiss 'em All") on "Promo Only" Disc compilations in 1999 and 2000.  The Samantha Russell Band opened for Gloriana at the 2012 CityPlace/103.1 WIRK Summer Country Concert Series, performed at SeaWorld for the "Bands, Brew and BBQ" Concert series and SeaWorld's New Year's Eve Extravaganza, 2012 Runaway Country Concert in Melbourne, FL, in addition to steady gigs at Square Grouper Tiki Bar, CityPlace, Boca Center, Boston's, Renegades, South Florida Fair, Tiki Waterfront Sea Grill, Norton Museum "Art After Dark", among other festivals and venues.  The Band also performed at ArtiGras in 2011 and participated in the 103.1 WIRK "Poker Run" and "Freedom Ride" in 2011 supporting the "Forgotten Soldiers Outreach Program" at the Tiki Waterfront Sea Grill. This year, SRB will be performing at the 4th annual 103.1 WIRK Rib Round Up, 2013 Runaway Country Music Festival and several other exciting projects are in the works!!!! Stay "Tuned"……
On February 16, 2013, The Samantha Russell Band released their 1st single "And Then Some" (written by Samantha Russell and arranged by SRB) on iTunes and with several other digital music distributors! Look for their EP to be released later in 2013!
SRB brings the crowd to their feet and guarantees a good time for all. The band also features songs from Classic Country and Rock artists, originals, and an occasional current pop tune, just for flavor. Great energy, excellent music and great times…come on out and dance…you will be sure to be entertained!!!
Schedule
Samantha Russell Band Websites