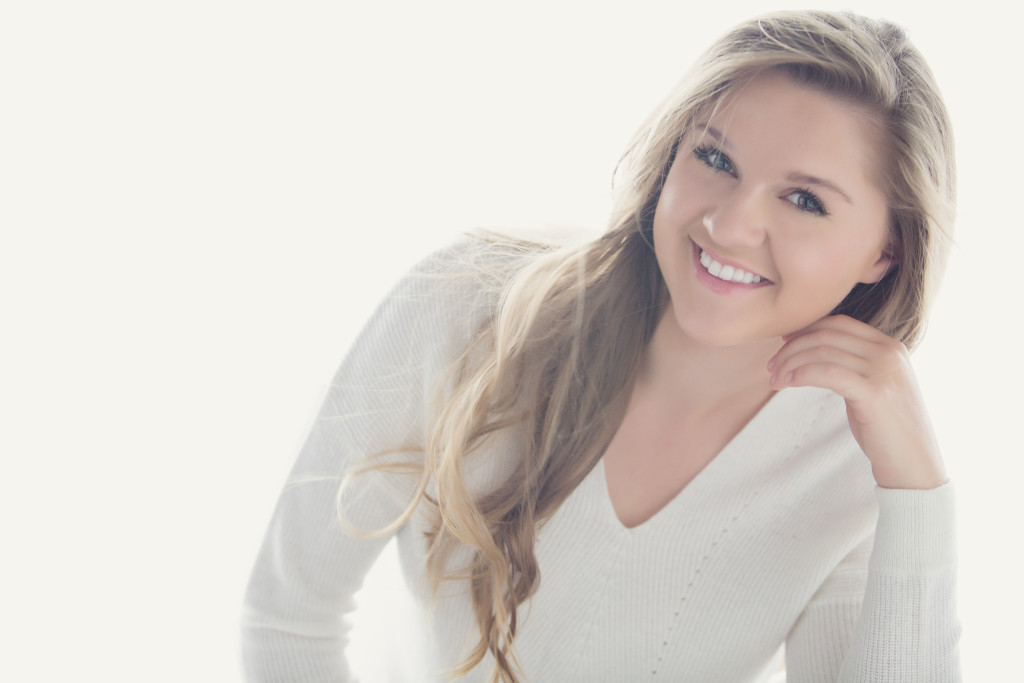 Lizzie Sider
Hi, I'm Lizzie. I'm a devoted and passionate country-pop singer/songwriter.
I hope that the music I write will touch people, inspire them, and, take them back to a time or event when they had a similar experience.
I'm so very thankful to everyone who has been supportive of me and who has believed in me. I hope that you, too, will join me on this journey.
xoxo, Lizzie
More About Lizzie Sider
Fully embracing and embodying the title and theme of her infectious debut single "Butterfly," Lizzie Sider is rocking out of the gate not only as an immediate country chart sensation, but a role model and inspiration to fans of multiple generations.
Already vibing in Music City's big leagues, the multi-talented, South Florida based 16-year-old singer/songwriter brings a youthful outlook and an exciting edge to contemporary country music. Lizzie wrote the track with renowned artist and songwriter Jamie O'Neal (who has penned hits for Martina McBride and Reba McEntire), lyricist Lisa Drew (Martina McBride, Emerson Drive) and Jimmy Murphy. "Butterfly," a song about Lizzie's empowering decision to overcome the teasing and bullying she experienced in elementary school, has received significant airplay nationwide and made the Top 40 on the Music Row Country Chart; its video of Lizzie recording it in O'Neal's studio with some of Nashville's top session players has received over ONE MILLION views on YouTube.
The success of "Butterfly"and other tracks on her EP have led Lizzie to expand an already growing slate of live performances. She has opened for Jamie O'Neal, Aaron Tippin and Gloriana. Lizzie has also been a featured performer at the Ocala, FL and Inverness, FL Rodeos. She has played at writer's nights at Nashville venues such as Hotel Indigo, The Listening Room, The Red Rooster, and Rooster's BBQ, and has been a featured artist at the Commodore Lounge. Lizzie performed multiple times at the famed Bluebird Caféand and played at Teddy Gentry's (Alabama) 2013 birthday party in Nashville.
In addition, she has sung in the Grand Ballroom at The Waldorf Astoria Hotel at Couture Fashion Week in NYC, and she has been the host of "Breaking Out", the show on Zuus Country (aka TCN –The Country Network) that showcases up and coming country artists. Lizzie has also performed in 2012 at the Southern Women's shows in Birmingham, AL, Jacksonville, FL and Orlando, FL, as well as singing the national anthem for numerous professional sports teams, including the L.A. Dodgers, Boston Red Sox, Miami Marlins, Baltimore Orioles, the Nashville Predators and the Florida Panthers hockey teams. She has worked with performance coach, Tom Jackson, whose clients have included Taylor Swift. Lizzie has been featured on TV on the Queen Latifah Show, Hallmark's Home and Family Show, and on the premier country music interview TV show, Crook & Chase.
Lizzie was named by CMA (Country Music Association) Close-Up Magazine as one of the "new artists to watch in 2013", and for the second straight year, has been awarded her own booth at the annual CMA Fest in Nashville for June 2014, where she will also be performing live on a CMA stage, and at the famed, Bluebird Café.
Her second single released, "I Love You That Much" (music and lyrics by Joe Vulpis), also made Top 40 on the Music Row Charts, and has around 100,000 YouTube views. She also recorded a music video for this single, which was filmed in Los Angeles by producer Steven Goldmann (Alan Jackson, Shania Twain, Martina McBride), and has received rave reviews from the industry.
Lizzie has been humbled thus far by fans who have told her personally that she is their inspiration—with one even getting a butterfly tattoo! She also counts among her fans a Tennessee based leukemia patient named Stephanie, who was introduced to Lizzie after Lizzie performed at a songwriter's showcase at Hotel Indigo in downtown Nashville. Meeting and communicating later on Facebook with Stephanie—who was undergoing treatment at Vanderbilt Hospital–reminded Lizzie of the reason she started making music and her ultimate goal of using it to make a difference in people's lives.
Along those lines, Lizzie balances life as a high school student and her recording and live performance schedule with numerous charitable endeavors. She is an advocate of empowerment for GWEN (Global Women's Empowerment Network), sharing her personal story of encouragement with their growing community. GWEN is a non-profit organization that uses cutting edge technology and multimedia programming to raise awareness and funds to support and heal women and children who have suffered abuse of all kinds. Lizzie is also involved with ImBullyFree.com, BullyVille.com,and has recently become a spokesperson for PACER Teens Against Bullying, as well as a Junior Board Member of The Alliance for Eating Disorders.
Lizzie won a 2013 Hollywood Music in Media Award for "Butterfly,"which she performed live, at the HMMA awards dinner in Hollywood, CA. And, Lizzie received the Peter Yarrow Hatebraker Hero Award on May 19, 2014, in St. Louis, for her leadership role in bully prevention.
Lizzie recently completed her original and rigorous 250 school, Bully Prevention Assembly Tour, throughout the U.S., where, visiting 3 schools per day, 4 days per week, she performed her own one person show, known as "Nobody Has The Power to Ruin Your Day". From Oct 2013 to May of 2014, Lizzie performed this assembly, interactively talking with and engaging the students about bullying, and also performing songs for them, at more than 250 elementary and middle schools and in front of more than 100,000 students throughout every part of California, Florida and Texas.
Feeling especially connected to the needs of young children, Lizzie has performed at the Joe DiMaggio Children's Hospital in Hollywood, Florida, The Ronald McDonald House in Nashville, and the Children's Hospital in L.A. She has also performed for the patients and staff at Barnes Hospital in St. Louis, MO., and has toured the St. Jude's hospital in Memphis, and hopes to perform for the patients there someday, soon.
Lizzie was recently named by the Examiner as one of its 'Top 5 Female Country Newcomers' of 2014. When asked about this in a recent interview Lizzie's response was "It's very nice to be recognized, however, the reason I am doing this is to make a difference. I want to change the world with my message and my music."
Lizzie has always felt strongly about honoring the men and women in our military, past and present, who have devoted, or given, their lives to keep us safe, and on September 11, 2011, was inspired to write "Thank You", which is available on iTunes.
Lizzie attributes her lifelong love of country music to her parents, who played the recordings of traditional artists like Patsy Cline, Loretta Lynn, Dolly Parton, Kenny Rogers, George Strait and others in the house, usually around the time Dad got home from work and Mom was cooking dinner. One of the key elements in her success as a songwriter and performer has been cultivating her passion for musical theater during summers spent at the family's second home in the small town of Jackson Hole, Wyoming. At age five, Lizzie saw her first musical ("Annie Get Your Gun") at the Jackson Hole Playhouse, the town's popular community theatre. She sat in the front row and sang out loud as the cast performed. Lizzie went on to work in various capacities at the theater before performing in the pre-show and main show—and participating in the "town shoot-out"that is re-enacted every night in the Town Square. At age nine, she sang the national anthem at the Jackson Hole rodeo.
Like many girls her age, Lizzie's very first concert was Miley Cyrus/Hannah Montana. "I just looked at her up there and saw how she was connecting with the crowd, and all the smiles on the kids' faces. She was doing what she was meant to do. That's the way I feel about my own music. I want to be out there, giving people something to enjoy and be an inspiration to them. I'm excited about all the opportunities that have opened up for me just in the last few years, and feel fortunate to have touched so many lives with my music. I am truly living my dream every day."
Schedule
Click here to view Lizzie Sider's Show Schedule!
Lizzie Sider Websites