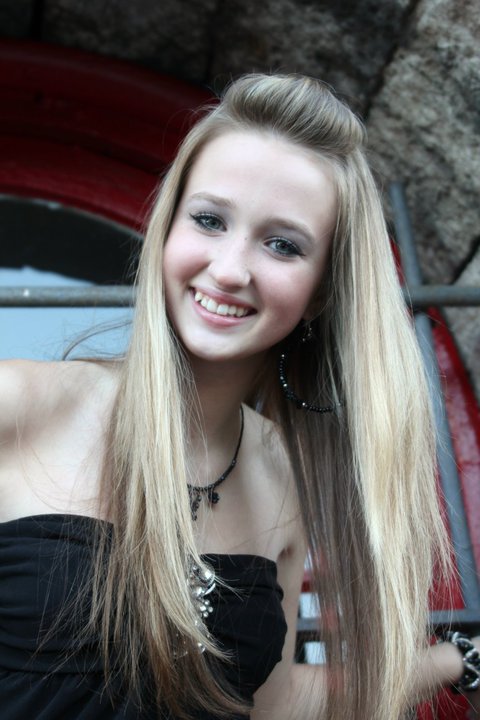 Lauren Elise

Having been called a breath of fresh air to the country music industry, Lauren Elise grabs the audience attention at the very first note.  Most are taken by surprise because her voice resonates such beauty and is the very essence of country music.  She refers to the stage as, "home" and there is nothing she would rather be doing than making people smile through her music.  Lauren Elise has played a large number of venues from Jacksonville to Nashville, but it never fails that audience members are enthralled by how she floors them with her command of the stage, amazing vocals and sweet charm.  Having been compared to various country artist including Taylor Swift and Jennifer Nettles is an honor to Lauren Elise and she is humbled by their comparison, but she states that she is still growing in her craft and does hope that one day she, too, will make her mark in the Country Music Industry as these great artist have also done before her.  Tonyaa Weathersbee — The Florida Times Union — states "Lauren Elise is making a name for herself in country music and a rising star."  CEO of Country Music Broadcasting wrote — "Lauren Elise has everything going for her including the potential to become a very bright star in country music.  With a sound as sweet as Taylor Swift, she is blessed with a soulful voice and innocent nature. She will take the world by storm."
A multiple award winning artist, Lauren Elise has secured National and State titles including Vocalist & Entertainer of the Year in New Country, Traditional Country and Gospel She also placed locally as a finalist in the Texaco Country Showdown. Lauren is also a proud CMA Member and also a member of the Reunion of Professional Entertainers or R.O.P.E in Nashville, TN.
Excited to now be songwriting, Lauren Elise has this to say – "It is such an amazing experience when you move from a cover artist to being able to create and express yourself through your own words."  Her first single "Significance," written by Chad Roland and Daryn Crawford, is a moving song about touching lives around you through acts of kindness.  She is currently working on a full length debut album!  Lauren performs acoustically, with her band, or with tracks according to the venue preference.
Thrilled to perform the past three years at CMA Fest, Lauren Elise returned once again for 2012!  She played nine (9) shows total, including the Hard Rock Outdoor Stage! This was a proud moment for Lauren to finally see her name listed in the official CMA Fest Line Up!  She has showcased at numerous venues throughout Nashville including but not limited to The Listening Room, The Rutledge, 12th & Porter, Wild Horse, and Hard Rock Nashville to name a few.  She also took part in a seven state tour and took the stage at the South's largest Country Music Festival, the Suwannee River Jam 2011 & 2012.  This was such an amazing experience for her perform along with such artists as Ronnie Dunn, Kellie Pickler, Luke Bryan and Phil Vassar.  She also has had the honor to open for a number of national acts.
Lauren is passionate not only about her music but about reaching out making a difference.  She is founder of "Be Significant" #positiveimpact Anti-Bully & Suicide Awareness Campaign – www.BeSignificantCampaign.com.  This program encourages and shares Lauren's love of music to children in schools and youth organizations, as a tool to be positive and make a difference.  In a day where bullying and suicide are so rampant, Lauren's hope is that sharing her personal stories of how music helps her daily with when faced with tough situations, it will in turn encourage youth to find a positive outlet.  With the rising success of her program, Lauren has been interviewed by local television and radio stations and is very excited to soon share news that will take her campaign beyond what she imagined.
Lauren Elise Music can be heard on gospel radio stations across the country with her highly requested "Are You Washed/I'll Fly Away Medley. With the upcoming release of her singles, her hopes are that the request levels will put her on the map of country stations as well.
She is very grateful to her sponsors, Claude Nolan Cadillac and Painted Harley Fairings.
Schedule
Lauren Elise Websites