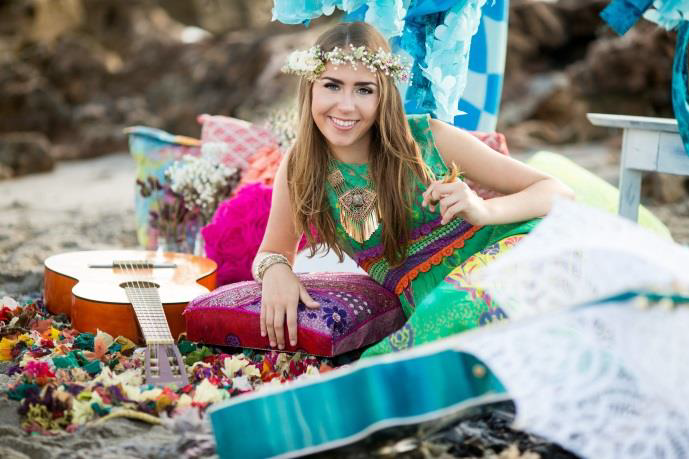 Jordyn Stoddard

At just sixteen years of age Jordyn Stoddard has already positioned herself as a triple-threat in the world of music.  This youth sings with the soul of a seasoned veteran, strums a signature turquoise guitar, and has years of songwriting under her belt.  Stoddard was named Jacksonville, Florida's 2013 Local Artist of the Year, and her single, "Sayonara," was selected as the 2013 Local Song of the Year for WQIK-FM.
Stoddard's captivating performance can be seen regularly at local hot spots Salt Life, The Landing, Jackrabbits, The Brick and Cafe 11. The winner of multiple talent competitions, she has shared the stage with country acts such as Montgomery Gentry, The Gatlin Brothers, Easton Corbin, Matt Stillwell and Sundy Best and has been given the honor of singing the national anthem at multiple televised football and basketball games.  She was recently selected as the headlining musical act for the PRS Rodeo Tour.  In the summer of 2014 Jordyn Stoddard teamed up with Grammy Award winning Producer David Hall (Kenny Chesney, Mariah Carey, Gavin DeGraw, Usher) to record her debut album.
With several co-writes on the album as well as songs from Nashville's top songwriters who have a combined 35 #1 singles, the 11-song album promises to be one of the most anticipated independent releases of 2015. Stoddard's first single will be released digitally and to radio in January 2015 with the full album to follow in early 2015. Radio and concert tours will also commence in early 2015.
"Jordyn Stoddard is that rare songwriter that can use simple words to tell a simple story about complicated emotions. I listen to new talent every day; many are "wanna-be's", Jordyn Stoddard is a "gonna-be."" – John Scott, Music Director, 99.1 WQIK, Jacksonville
Schedule
Jordyn Stoddard Websites