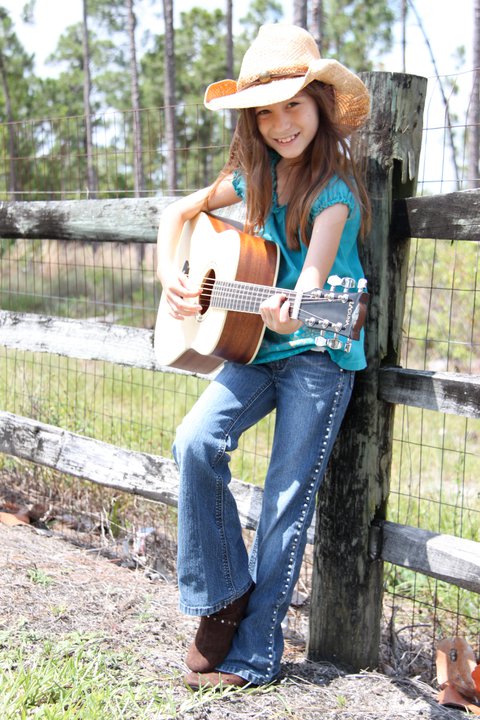 Jade Evori Master

Jade Evori Master is a little stick of dynamite from West Palm Beach.  This quiet, reserved and polite little girl is content to blend into her surroundings, unless there happens to be a stage around.  Hand her a mic and place her in front of an audience and her personality instantly changes from a quiet wallflower to a dynamic entertainer.
Jade started singing at an early age.  She discovered a love for performing as a Kindergartener, when she was asked to be a guest artist at her Elementary School's 5th Grade Talent Show.  At age 7 she participated in her first musical theater class and  began to blossom.  She started to train and compete vocally at age 8.  In one year Jade managed to rack  up an astounding number of  First Place Wins.  She was 2010 Palm Beach Idol winner as well!
Inspired by her younger sister, Jade decided to give dancing a try.  She auditioned and is currently a member of Fame's Dance Company.  She also became interested in acting and has been making incredible strides.  On top of being an Honor Roll Student at her school and  continuing her vocal, dance and acting training, Jade has been performing for various Benefits and Events all over South Florida.  This ambitious 10 year old  is determined to become a triple threat.  She has also recently started playing guitar and is currently working on original songs.  Performing is her passion but she also enjoys just being a kid and hanging out with her family and friends.  Watching movies, playing Wii and Nintendo DS are some of her favorite past times.  She is also a self-proclaimed Fashionista.
Tommy from Stars2Come had this to say about Jade:
"Jade Evori Master is one girl who is the complete package.  That voice of her's can handle anything from theater, to pop, to country and it all comes out beautifully.  When performing anything theatrical she really brings the story to life.  She has the emotions and expressions coming out of her performances so well, that she becomes the story herself.  She will mesmerize you.  When it comes to country and pop she can really bring it, and make you want to get up and dance.  She is so talented, that she can sing anything, and it is amazing since she just turned 10 years old."
Schedule
Jade Evori Master Websites