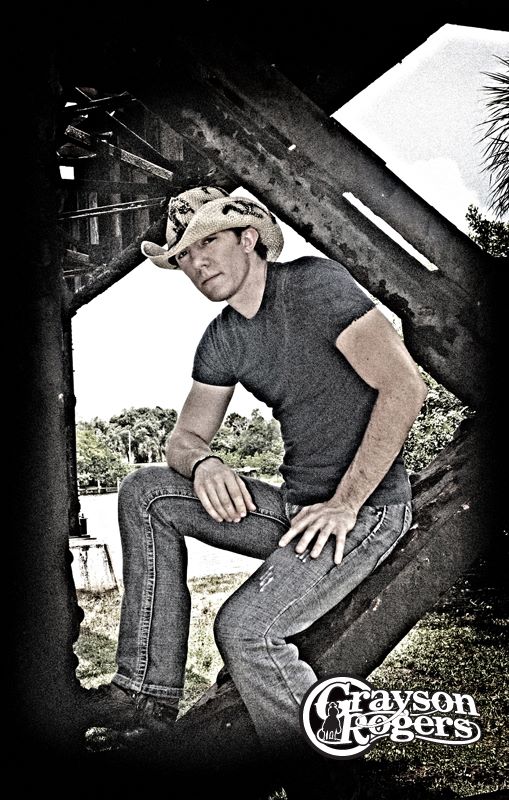 Grayson Rogers
Grayson Rogers is the epitome of the new country music scene. After forming in March 2012, Grayson Rogers exploded onto the country music scene, quenching the thirst of die-hard country music listeners as well as exposed a vast group of people to a style of music that they probably would never have thought to try. GR performs high-energy music that engages audiences and makes people take notice.
In September 2014, Grayson's debut album All Fired Up was released nationwide. Recorded at Playground Recording in Nashville, TN and produced by Julian Sundby, the album delivers an amazing blend of country music infused with rock that appeals to a wide variety of music listeners. Grayson's first single, "Party Rocker" was simultaneously released in September 2014, immediately charting in the Top 20 on the PlayMPE charts and later being awarded as "Favorite New Song" in the 2014 SFCM Country Music Awards.
"We're just blessed to have such amazing fans that support us and believe in us. It's truly a dream come true….but hold on, because we're just getting started! We're determined to take this as far as we can, and then some!" – says Grayson.
Incredibly high energy shows and hit songs makes Grayson Rogers a force to be reckoned with!
Purchase Grayson Rogers debut album "All Fired Up" at:
iTunes: https://itunes.apple.com/us/album/all-fired-up/id916956061
Google Play: https://play.google.com/store/music/album/Grayson_Rogers_All_Fired_Up?id=Bet3yqyuihiwhpfa4s6ftutfcxm&hl=en
Amazon: http://www.amazon.com/All-Fired-Up-Grayson-Rogers/dp/B00NG1IM8C/ref=sr_1_2?ie=UTF8&qid=1410878332&sr=8-2&keywords=grayson+rogers+all+fired+up
Schedule
Grayson Rogers Websites