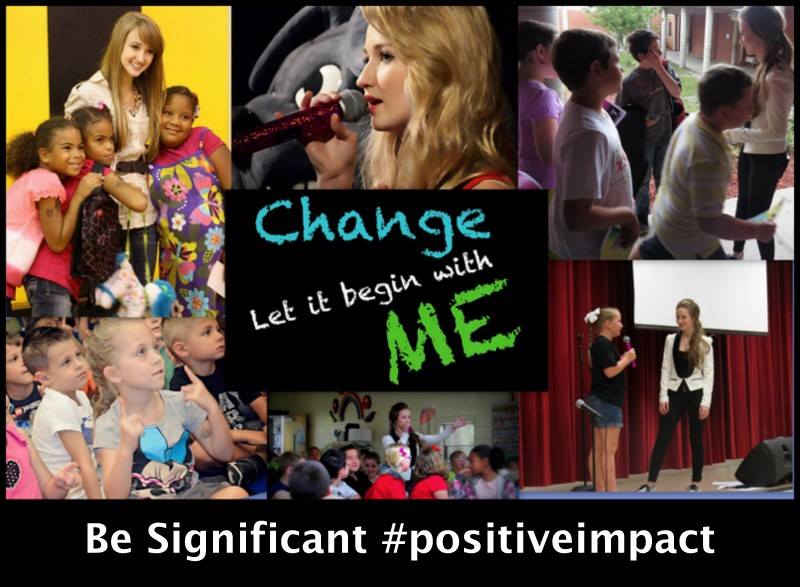 SFCM Featured Artist Lauren Elise of Jacksonville has been involved with the Be Significant campaign for 4+ years now in an attempt to curb bullying in our schools, and has an update that she just posted on Facebook:
"Now that we are into second semester of the 2014-15 school year, we have new statistics in regards to bullying. Did you know that 83% of girls and 79% of boys report being bullied in school or online just last year! Are you shocked by these numbers? Schools do not currently have the resources to end bullying, and these students need our help. Be Significant is a program geared towards students and youth affected by bullying. Through this program, we have created a fun and interactive experience involving collaboration between educators, students, parents, and the community. Our goal is to bring awareness to the issue while educating and empowering young people. What do you think of our program? Have we had a positive impact on you or a young person in your life? If so, please share below. We need YOUR help to END bullying in our schools!" ~ Lauren Elise

It seems like every day we're seeing a story from somewhere in America where a kid takes his or her own life because they couldn't take the pressures of being bullied.  This is a real problem that needs to be addressed, and it's great to see SFCM Featured Artists like Lauren (and Lizzie Sider, who has her own anti-bullying campaign) that work hard to help bring attention to the problem.  We are honored to be associated with these talented, good-hearted young women, and hope that you will take some time to help support these great causes.