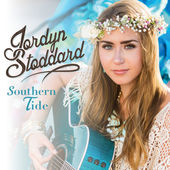 SFCM Featured Artist Jordyn Stoddard's national debut single "Like Me 'Til You Love Me" is officially being released to radio today, and is also now available on iTunes for purchase!  Please help support our hometown talent by requesting the song at your local radio station and buying the single on iTunes!
"Like Me 'Til You Love Me" is the lead single off her debut album, Southern Tide, which has a March 9th release date.
You can get a peek at the recording process of the album here and here, and take a listen to her previous original song (not included on the new album), "Sayonara" here!