Jess Taylor received some great news this week, as GAC has her video for "Do You Feel It To?" featured as one of the Top 5 Picks on their website, right below GARTH BROOKS!  Here is our "Getting To Know" interview with the rising star!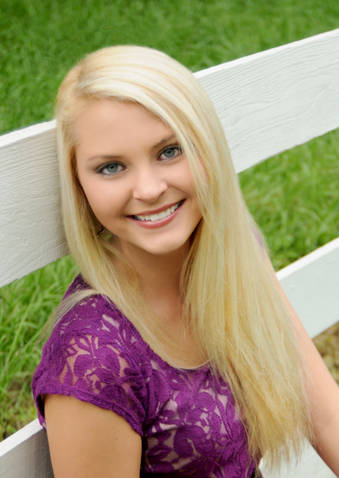 1. What is the #1 item on your Bucket List?  To be inducted into the Country Hall of fame or win Entertainer of the Year for the CMAs!

2. What is something that you are passionate about outside of music?  Honestly, music takes up a big part of my life, but I love spending time with my friends and family and Im passionate about my relationship with Christ!
3. What artists do you look up to/are inspired by?  MIRANDA LAMBERT! Shes one of my favorite artists and I love what she stands for. Not to mention shes so amazingly talented.
4. If you could only listen to one album for the rest of your life, what would it be?  Probably a Miranda Lambert or Loretta Lynn album
5. If you knew you could pick your final meal, what would it be?  A home cooked country meal! Mashed potatoes, green beans, steak, cornbread… yum!
6. What is the last music (album or single) that you have purchased? Was it a CD or mp3?  Bottoms Up by Brantley Gilbert! I absolutely love that song!
7. What has been your biggest "Wow" moment in your musical career?  When I found out that I am going to be singing at Barbara Mandrell's mansion in Nashville and when I was asked to open up for John Anderson!
8. If you could pitch one song of yours to a major record label executive, what would it be?  My favorite song that I have right now is called Was the Whiskey! I wrote it, not from personal experience, but I feel like it could touch so many people who have been through a similar situation as the character in the song.
9. What is the best advice you've ever been given?  Don't ever give up on your dreams. It takes a lot of hard work and dedication to get to where you want to go, but once you get there, its the greatest feeling in the world.
10. What else would you like our readers to know about you?  I collect cowboy boots! I wouldnt say its an obsession but I am in love with them! Theyre so pretty and comfortable and fun to wear! Lets see… I also have these really fun accents that I do and they all come with there own personalities! Its so funny! And… Oh yeah, Cereal is my absolute favorite food in the entire world! I love my fans and everyone who supports me and I am so blessed!